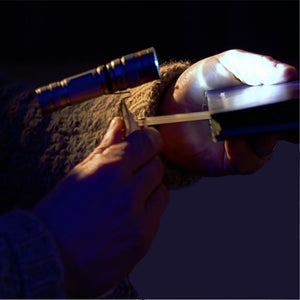 Mini-torch kit
Sale price Price £3.50 Regular price
Tax included.
No phone? No problem!
We've developed a nifty little adapter which allows you to attach a regular single AA battery powered flashlight to bring your snuggle-down, light-up bedtime book to life...
We've tried and tested scores of mini-torches and found one that that we can't revommend enough for being brightly effective, and cost effective too. 
We want everyone to be able to enjoy our little light up books, so we're offering the mini torch conversion kit at cost price.